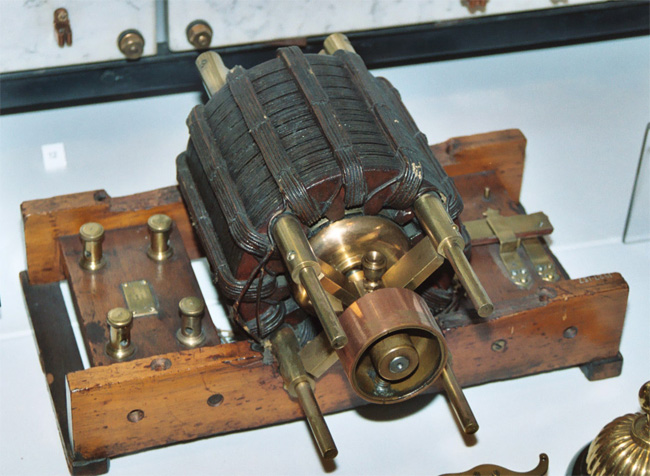 The Infamous and easily one of the greatest Nikola Tesla inventions ever. Tesla's AC Induction Motor is considered by many one of the greatest discoveries of all time! In the picture seen to the right is an original AC Tesla Induction Motor on display at the British Science Museum in London.
It is being said that Nikola Tesla invented the first electric car possibly even the car before "Henry Ford" ever did in 1918 using his "Electric Motor" that regenerate electricity from the earth .
Now in In 2015 we have companies bringing electric cars into the market and surely this will be the norm pretty soon. Once again, it may
have taken over 100 years, but Nikola Tesla foresaw all of this coming.He knew his inventions would change the future. Nikola Tesla once said "Let the future tell the truth, and evaluate each one according to his work and accomplishments. The present is theirs; the future, for which I have really worked, is mine" .
As you can see The Electric Motor is returning into our modern world all thanks to the one man himself who surely should be credited for most of the life changing technologies we use today.
For some strange reason, all the things we use today can be traced back to one source which are inventions that Nikola Tesla once patented. He truly was the man who was forgotten that build the 21st Century.
See a short video video about…
Nikola Tesla – 1st Electric Car in 1918 That Regenerate Electricity from the Earth
Social Comments