Has Jade Helm begun? *UPDATED*

Share and COMMENT Below EVERYONE!
The Jade Helm 15 is a conspiracy that become known mid 2015. The name 'Jade Helm" went viral overnight and was shared by conspiracy theorists on forums, blogs, and word of mouth when clips from strange military activities have been seen at local civilian places. For ex, there have been military vehicles spotted behind Walmart a few months ago giving conspiracy theorists the idea that there will soon be some "Martial Law" Could this be true? Jade Helm is based on the eponymous United States military training exercise expected to be scheduled to take place in multiple U.S. states from July 15th, 2015 to September 15th, 2015. The announcements of these training exercises have raised concerns that have been characterized by The New York Times as "travers[ing] the outer edges of political paranoia. Many people in America are in fear so here at Intergalactic Vault we'd like to hear from our readers please comment below and share your opinions.
September 2015 UPDATES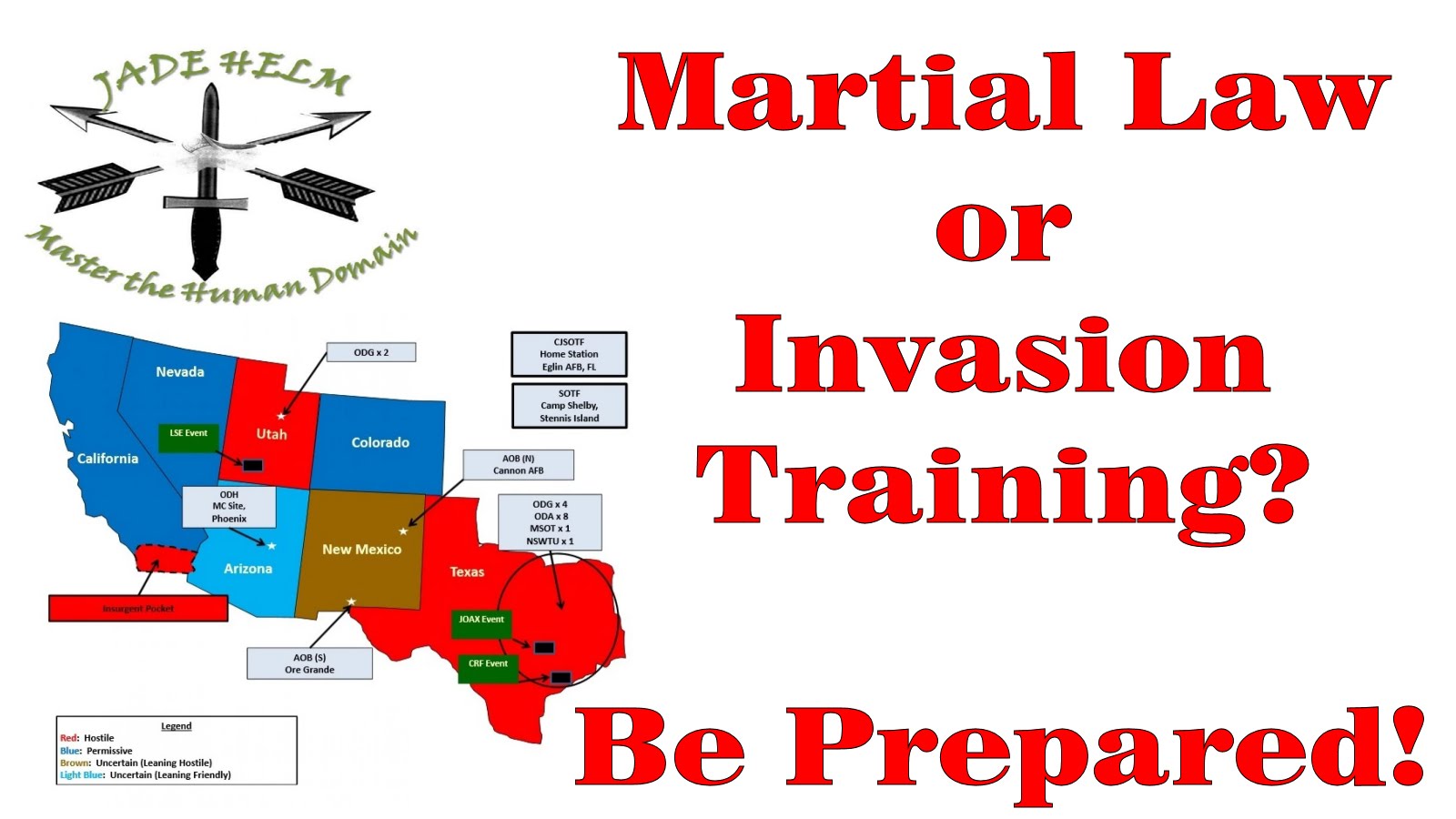 Looks like it's still going down in Texas as KRGV reports Operation Jade Helm is in full swing in Texas and six other southwestern states. Read more about this update here
A WIKI page has been added for Jade Helm, check it out here  to get more details if you are not familiar with this story. https://en.wikipedia.org/wiki/Jade_Helm_15_conspiracy_theories
Please tell us what you think about Jade Helm 15!  Vote and COMMENT BELOW
Loading ...
Social Comments